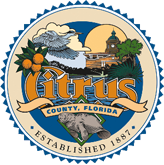 Citrus County
Geographic Information Systems
The Geographic Information Systems (GIS) Division is responsible for managing the Centralized Addressing System, water / wastewater / storm utilities, roadways, lots / parcels, land use, current zoning, flood zone data, and many more features. The GIS Division supports 28 departments and divisions internally and also maintains a strong intergovernmental coordination effort with numerous local, state and federal agencies to provide enterprise GIS support such as the Sheriff's Office and 911 dispatch, Emergency Management and the School Board.
---
GIS DIVISION NEWS
**UPDATED GIS WEB SITE**
We will be launching an update to our GIS web site. You can access the updated site for testing on the following link:
---
What is GIS?
A geographic information system (GIS) integrates hardware, software, and data for capturing, managing, analyzing, and displaying all forms of geographically referenced information.

GIS allows us to view, understand, question, interpret, and visualize data in many ways that reveal relationships, patterns, and trends in the form of maps, globes, reports, and charts.

A GIS helps you answer questions and solve problems by looking at your data in a way that is quickly understood and easily shared.

GIS technology can be integrated into any enterprise information system framework.
---
Novel Coronavirus (COVID-19) Situation Maps
links to external sources:
---
---
---
---
---
---
---
---
---
---